Casting Couch # 33: Armando del Toro, Iñaki, Eduard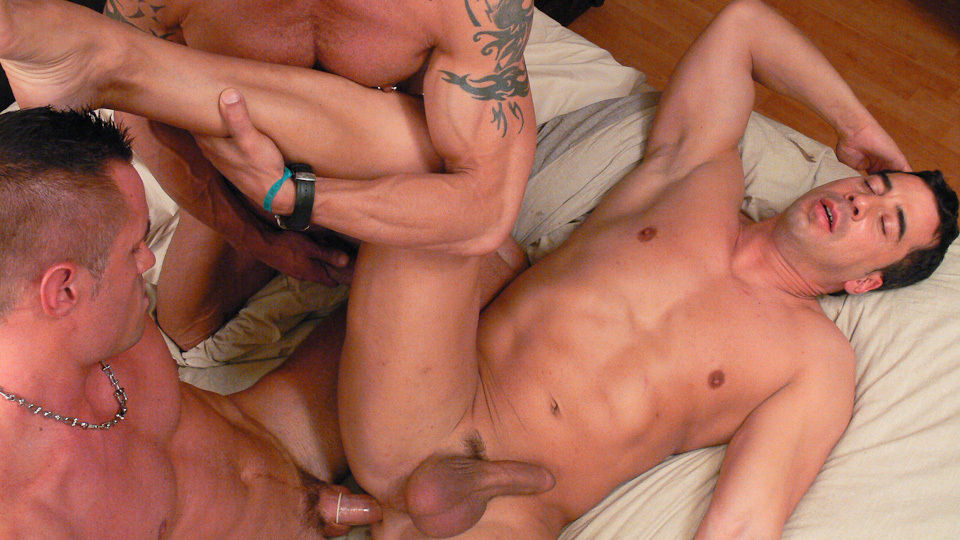 You have

10

FREE previews remaining. Join now, and get access to hundreds of exclusive, award winning videos (?)
DOWNLOADS
MP4 MEMBER'S FREE DOWNLOADS (?)
Smalls 320x240


(39.64 MB)

Medium 640x480


(145.80 MB)
DESCRIPTION
Armando del Toro, Inaki, and Eduard get together for some hot gay sex. In no time flat, Armando and Inaki are sucking on Eduard's big cock together. Then, Eduard returns the favor by sucking on both of his buddies´ big dicks. Armando wastes no time in giving Eduardo's ass a good rimming while Eduard continues sucking on Inaki's cock.

Then, Armando shoves his cock into Eduard's ass with Inaki's dick still in his mouth. The tables turn when Armando starts fucking Inaki, while Inaki licks deep into Eduard's asshole. Eduard then flips over to let Inaki service his big dick.

Suddenly Eduard starts fucking Armando del Toro, while Inaki holds Armando's legs open for easy access until Armando shoots a huge load of hot cum. Inaki follows by shooting his big load on Armando's chest. Eduard can't hold back any longer, and proceeds to shoot more hot spunk right on Armando's cock. In the aftermath of so much cumming, the three men kiss each other tenderly.
Galleries
Gay Porn Stars
Those who liked this scene also liked