Casting Couch #319: Sergio Serrano, Theo S.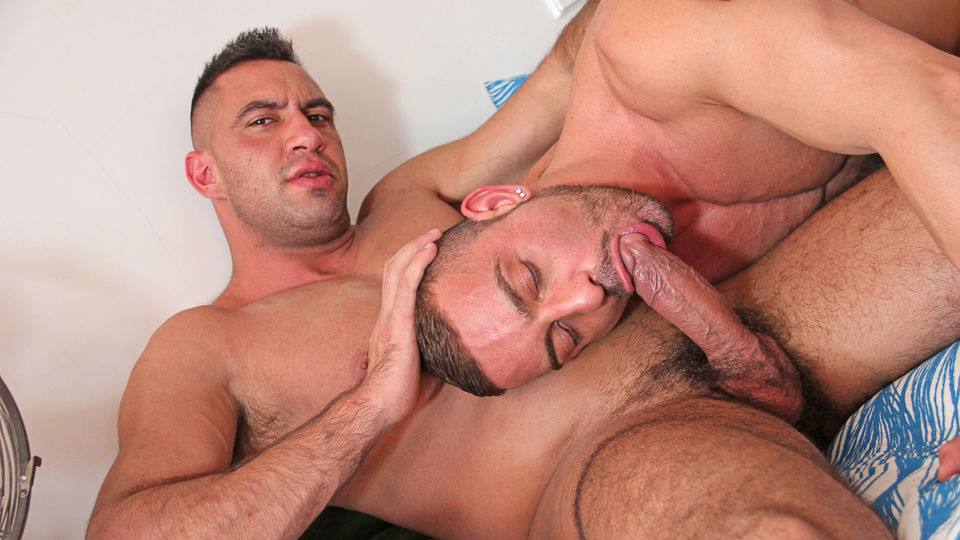 You have

10

FREE previews remaining. Join now, and get access to hundreds of exclusive, award winning videos (?)
DOWNLOADS
MP4 MEMBER'S FREE DOWNLOADS (?)
Small 640x360


(58.65 MB)

Medium 960x540


(143.07 MB)

HD 1280 x 720


(276.37 MB)

Full HD 1920 x 1080


(543.05 MB)
DESCRIPTION
On his way home Sergio Serrano was checking out the local hot guys on his mobile app and came across Theo S. Theo invited Sergio over and they get right down to business. The guys strip down and Sergio starts sucking on Theo's already throbbing hot cock. Theo loves Sergio's wet lips wrapped around his cock, but he is hungrier to have Sergio's humongous cock in his mouth. He gives it his best effort, allowing Sergio's thick cock to pry its way down his throat. Theo continues with lots of determination and manages to take it all and heighten Sergio's level of pleasure. Theo then squats over Sergio's face and receives the tongue fucking he was hoping for. Sergio wants to make sure that that hole is nice and moist when he rams his huge cock deep inside of it. And Sergio does just that, he rams his cock full shaft deep into Theo. After taking Theo's ass completely, Sergio allows Theo to fuck himself with his cock, rocking back and forth feeling the length and girth fill his ass. Sergio then flips Theo over to gain complete access to his hungry hole. With that huge cock grinding deep inside of him, Theo shoots a huge load that lands all over his chest and thighs. Sergio loves the sensation on his cock as Theo blows his load that his own load is drawn out from him and showers Theo's abs with hot globs of cum. Now that was a hot hook up.
Comments about this scene
Please note:
Spam, or rude attacks will be immediately erased

Galleries
Gay Porn Stars
Those who liked this scene also liked