Kike Gil's Profile: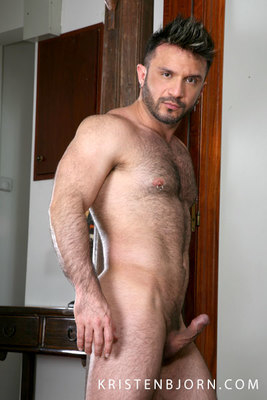 Nationality: Venezuela
Height: 5'7
Weight: 160 lbs
Dick: 6'' (15.24 cms) uncut
Position: Bottom
Zodiac: Aquarius
Kike Gil is a furry, muscled man's man. Kike enjoys having a big cock in his mouth almost as much as he likes having one inside his hairy ass. And if he can do both at the same time, even better!
Access to the KB Only for Fans content for Kike Gil
Kike Gil Web Videos
You might also like these models