Casting Couch #323: Brad Hern, Rodrigo Calas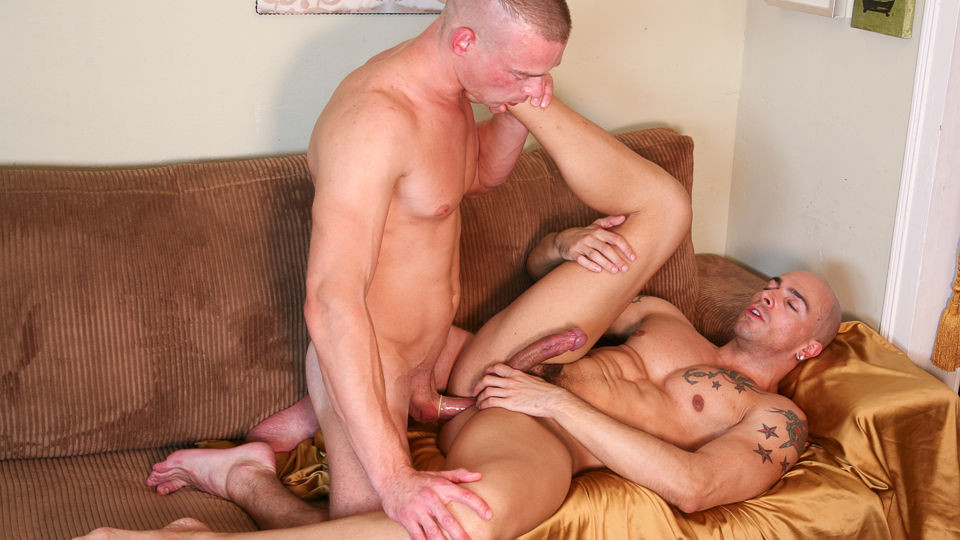 DOWNLOADS
MP4 MEMBER'S FREE DOWNLOADS (?)
Small 640x360


(55.99 MB)

Medium 960x540


(136.58 MB)

HD 1280 x 720


(220.31 MB)

Full HD 1920 x 1080


(679.78 MB)

Brad Hern wakes up from his nap horny and luckily for him Rodrigo Calas is home and horny as well.

Rodrigo pops his huge, uncut, hard cock from his gym shorts and begins feeding it to Brad.

It turns out that Rodrigo was hornier than Brad thought.

As Brad is lapping at Rodrigo's balls he squeezes out his creamy load all over Brad's muscular chest.

Rodrigo then takes Brad's meaty cock in his mouth and throat before bending him over and ramming his hard cock deep inside of Brad's hungry hole.

Brad then flips Rodrigo and forces his meaty cock into Rodrigo's hole.

As Brad fucks Rodrigo hard and deep, Rodrigo rips off his second load and draws the cum from Brad's heavy sac that lands all over his balls.
Those who liked this scene also liked
Comments about this video