Casting Couch #102: Kurt Rogers, Yuji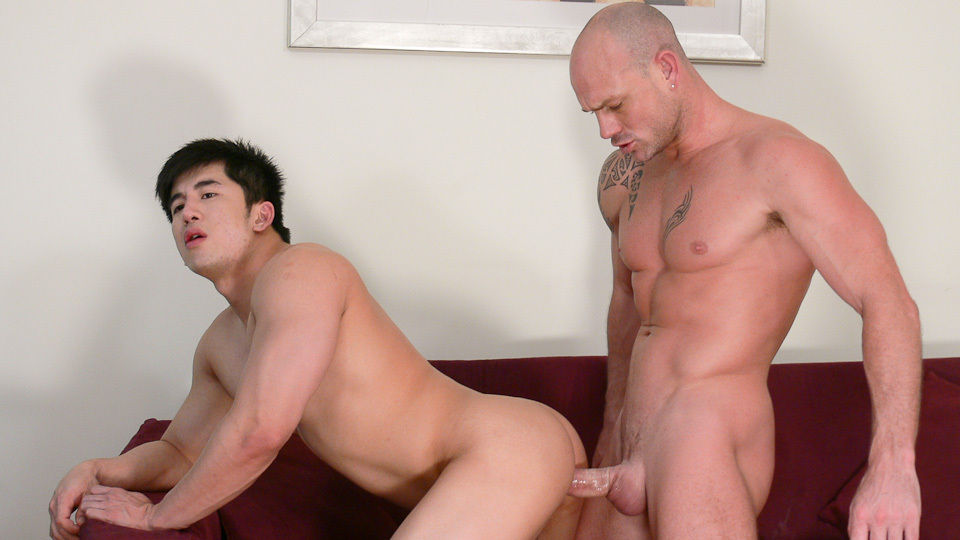 You have

10

FREE previews remaining. Join now, and get access to hundreds of exclusive, award winning videos (?)
DOWNLOADS
MP4 MEMBER'S FREE DOWNLOADS (?)
Smalls 320x240


(36.68 MB)

Medium 640x480


(130.32 MB)
DESCRIPTION
Yuji has hooked up with Kurt Rogers online and is unable to control his eagerness when Kurt arrives as Yuji's pants and shirt look as if he just threw them on haphazardly before opening the door.

Kurt is excited to see that reality matches up to the pictures and begins thrusting his tongue in and out of Yuji's hungry mouth. The guys begin with a slow striptease, exposing their magnificently muscular torsos. Yuji's hands wander down until he finds the prize he has been fantasizing about. Dropping to his knees, Yuji parts his succulent lips and allows Kurt's fat cock to penetrate deep into his mouth.

Yuji goes balls deep as Kurt's cock continues to strengthen and grow inside of his hot, moist mouth. Kurt then switches up with Yuji and begins sucking on his cock when Yuji takes control and begins face fucking Kurt.

Another switch and this time Yuji is squatting his smooth ass down onto Kurt's hot tongue. Kurt immediately delves in and gives that hot, muscular ass a hot tongue fucking.

Yuji is bent over the sofa and Kurt rams his huge cock into Yuji's hungry mounds of muscle. Yuji was so horny before Kurt arrived that when his massive cock pried his ass open, he was ready and willing to give it all up for pleasure.

One last flip and Yuji finds himself on his back and Kurt slamming his cock as far inside as possible. Kurt quickly picks up his rhythm and has Yuji stroking and moaning with gluttonous joy. Yuji rips off a huge load of cum that splatters all over his muscular abs. Kurt pulls out and mixes his creamy load with Yuji's. When the real deal shows up at your door, open the fucker.
Comments about this scene
Please note:
Spam, or rude attacks will be immediately erased

Galleries